An easy place to find key dates, information, links and frequently asked questions (and answers!) as you begin your journey with St Mary's Manly in 2023.
FAQ Pack – Do I need to be Catholic? What's involved with school fees? What happens if my child needs extra support? Find all the answers to key questions in this handy pack.
Download here.
Key Dates – From enrolment to Orientation, find out what dates you need to save on your calendar.
Download here.
Playgroup – Want to meet members of the community and make new friends? Start your bond with the school with our FREE weekly Playgroup. It features an exclusive, carefully developed play-based learning, focused on school readiness. We'd love you to join us!
Download information and dates here.
School Fees – Get info on the current fees here, which will act as a guide for 2023.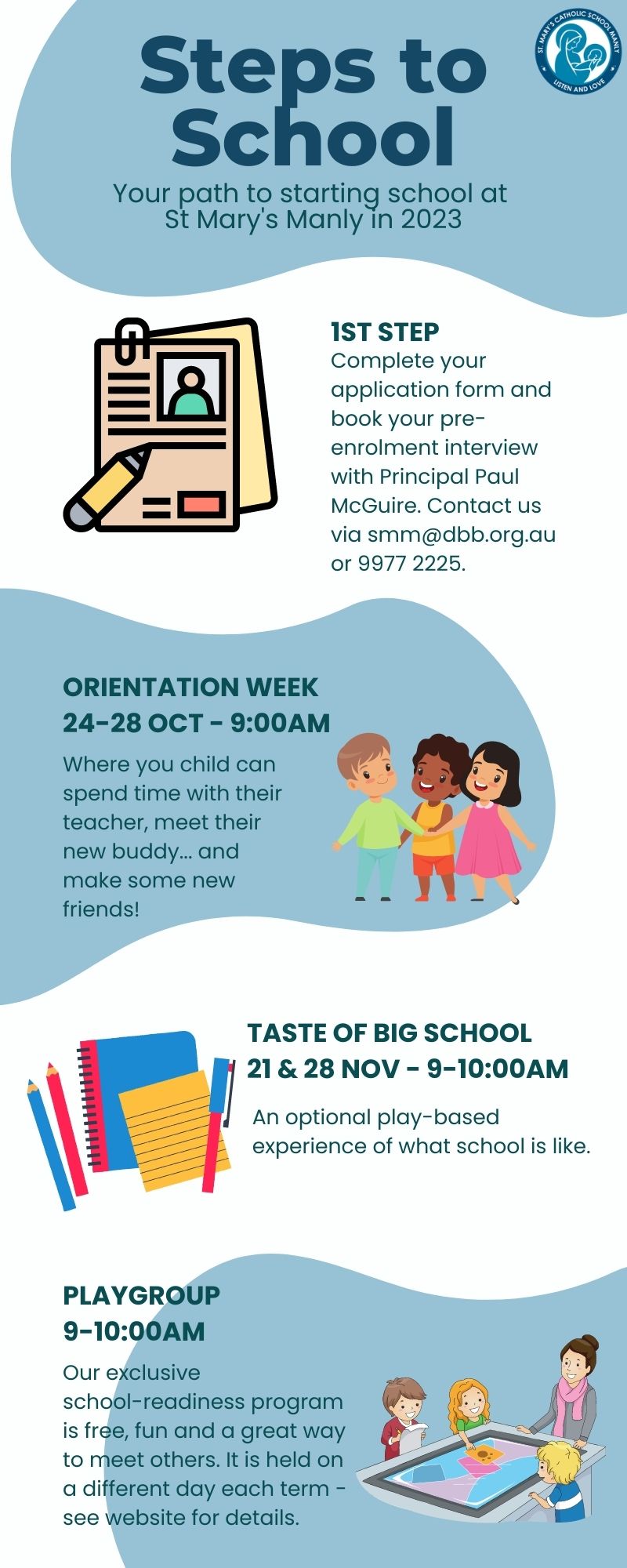 Frequently Asked Questions about Enrolling at St Mary's Manly
Key Dates for 2023 - Handy Reminder
Join our Free Playgroup!