On Thursday, 10 March, during a visit to St Paul's Catholic College at Manly, Bishop Anthony Randazzo, joined by Director of Schools Danny Casey, announced the formation of a Strategic Working Party to strengthen Catholic Systemic schools in the Southern Peninsula, Northern Beaches.
Bishop Anthony stated, "We have a deep commitment to renewing and enhancing Catholic education on the Southern Peninsula of the Northern Beaches, not just at St Paul's, but at all of our local Primary schools."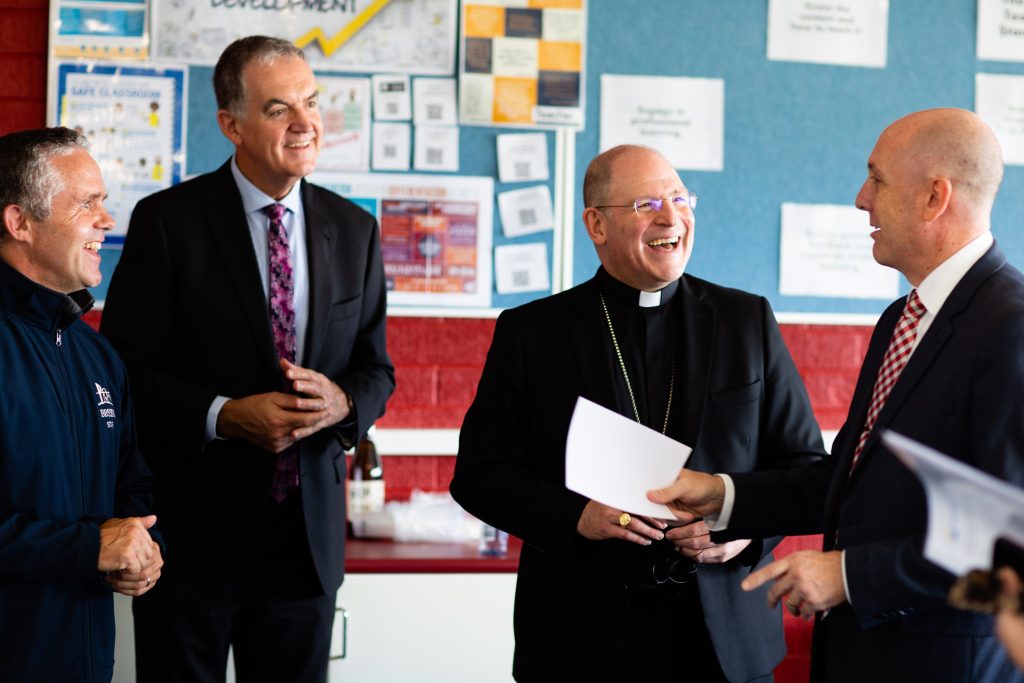 Under the leadership of Bishop Anthony Randazzo and led by Danny Casey, the Strategic Working Party will be charged with investigating current and emerging community needs, assessing how well these are currently met by Systemic Catholic schools and developing future plans as well as growth and revitalisation opportunities.
Bishop Anthony said, "Our vision remains to deliver authentic professional Catholic Education, and this process will provide clear recommendations to serve the needs of our community today and into the future."
The Strategic Working Party will gather insights into community needs and perceptions to develop recommendations to support the growth of CSBB Primary schools and St Paul's Catholic College.
The process includes broad consultation among school parents, staff, clergy, students, members of local Parish communities and the broader Northern Beaches community.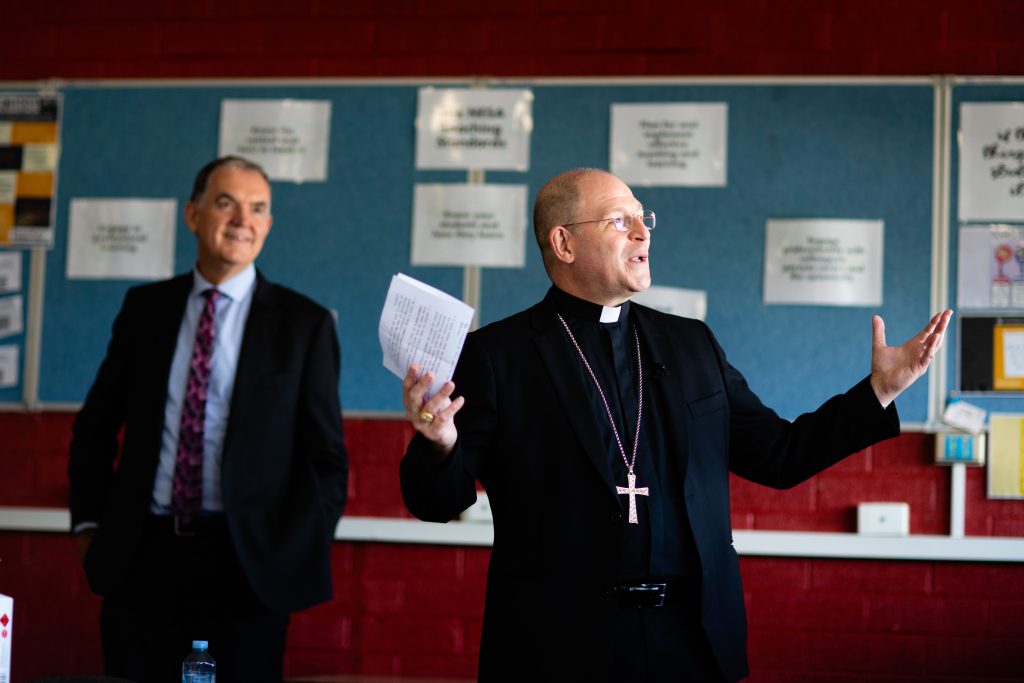 Danny Casey said, "This is an exciting initiative which builds on the growth and renewal of schools across CSBB. We welcome Bishop Anthony's sponsorship of this important opportunity for growth."
Work will commence later this month, with initial recommendations expected before the end of the year.
Contacts for the Strategic Working Party are Brenton Gurney and Liz Calabria (Strategy Leads), and Dionne Molina (Community Engagement) from Catholic Schools Broken Bay.