We are THRILLED to announce our legendary playgroup is back for 2023!
Run by our passionate principal Paul McGuire and our Year 6 Leaders, playgroup is absolutely FREE and is open to any local children who want to:
– Meet other local families in a relaxed, fun setting
– Get to know our school better (and potentially even apply for early enrolment if you're interested!)
– Take part in a bespoke school readiness program
– Get to know future classmates and make friends long before school starts in 2024. If your child is aged 4 and up and you're interested, we'd love you to join us!
WHERE: St Mary's Manly School Hall (Denison St, Manly)
WHEN: 9am-10am. The day changes each term – see flyer for details. (Fridays in Term 3 2023)
COST: Free of charge!
CONDITIONS: Children must be accompanied by an adult.
FIND OUT MORE: Playgroup runs for 4-5 weeks each term, and we rotate the day it is on. Anyone interested in attending throughout the year, please call the office on 7256 2135 to register, so that you receive regular communication, including when Playgroup starts each school term.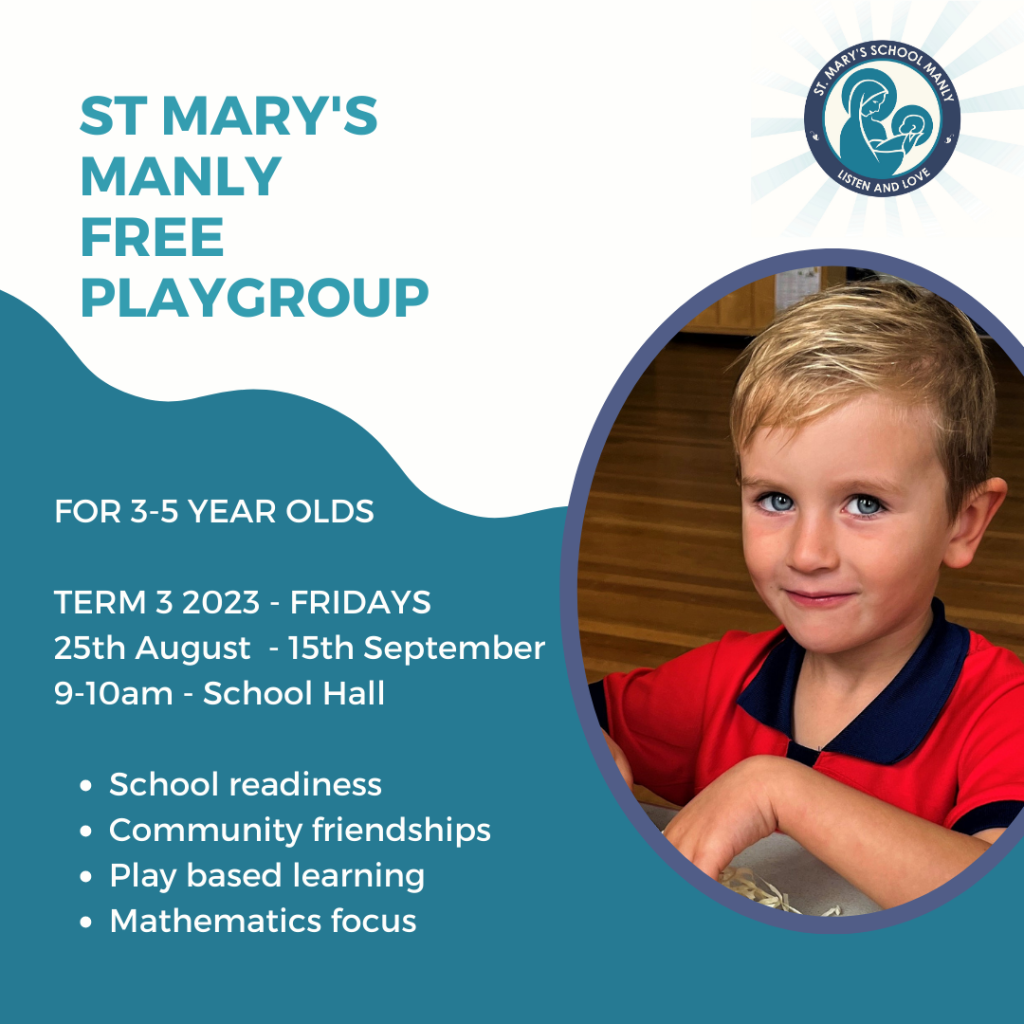 Download our Playgroup info flyer