With close links to the Parish of Manly Freshwater, we provide a full sacramental program for all our students and those in our broader community.
We work closely with the Parish Representative – Michelle Ellis – to develop exciting and engaging sacramental programs that bring our children closer to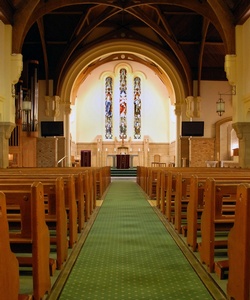 understanding their faith and coming to love what it offers them.  We want the children to be called to Jesus as his friend.
Our school supports active participation in the sacramental program that is complemented by the curriculum and those in our broader community. Most staff members are trained as Eucharistic Ministers and Altar Server training is offered by the parish for students in the primary year groups.
Please contact Michelle Ellis at the parish office if you are interested.