St Mary's Catholic School provides a balanced curriculum approved by the NSW Education Standards Authority.
St. Mary's Catholic School is supported by the Catholic Schools Office in the Diocese of Broken Bay.
It exists to educate and form young people in Catholic Discipleship offering the experiences of following Jesus as members of Catholic community.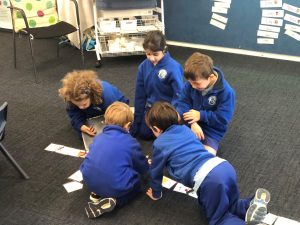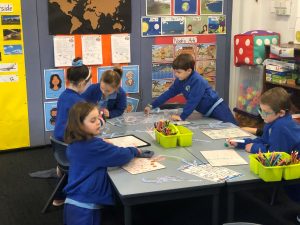 Our key learning areas are:
Religious Education
English
Mathematics
Science and Technology
History & Geography
Creative Arts
Personal Development, Health and Physical Education
We ensure:
Our curriculum provides a catholic lens across all learning areas
Encouragement of strong social development of each student to build their confidence, independence and positive self-esteem
Every classroom uses modern technologies available through their lessons
Extra activities are offered for students who are able and willing to challenge themselves eg: Premier's Reading Challenge, Maths Olympiad, Debating and Public Speaking.
Specific programs are run with the help of Learning Support for students who need the extra attention
Specialist teachers are available for Creative Arts, Physical Education, Library and Japanese (Yr 4-6),
Leadership opportunities are provided for all Year 6 students
Numerous sporting opportunities are available including athletics, swimming, tennis, soccer
The 2022 NAPLAN results indicate that the school is performing well above national and state averages, including positive comparisons against similar schools within the Sydney region. Year 3 achieved an average top band 6 or high band 5 in all areas of literacy and numeracy. Whilst Year 5 results showed top band 7 averages across all areas, indicating strong growth from Year 3 to Year 5.